Nukafurbs
Home
Furbies
Furby Archive
Art
Photography
Collections
Sewing
Closet
Shrines
Computer Desk
Blog
Guestbook
Favorite Websites
About Me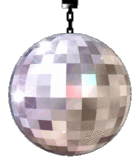 Blog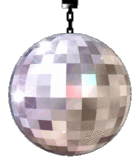 10/21/21
This week is spirit week! On tuesday, it was anything but a backpack day. I put all of my school things in a Cheerios box. At school, I saw coolers, strollers, wagons, barbeques, garbage cans, and a lot more. During lunch, the person with the barbeque was grilling burgers and giving them out. That was pretty weird to see. I also finished sewing another dress. I will add a picture to my sewing page very soon.
10/17/21
I am very tired. I had to work all weekend, and study in the time I had left. I work at a pumpkin patch, and I tell people where to park. It's kinda frustrating that people only listen to me 80% of the time. Also, it is astonishing how much people will spend on large vegetables for their porch. I've got a math test tomorrow, and I didn't quite have enough time to study as much as I need. Maybe it won't be so bad though.
10/14/21
It's been a busy week. I had a a math quiz this week that was easier than expected. I ended up getting 100% on it! I am very excited for tonight because there is a new season of Project Runway, my favorite show! I can't wait to watch it. Also, I am currently working on a new part of the website, so stay tuned! :)
10/9/21
Today I went to a disco party. It was fun and my friends were there. My feet were killing me afterwards from wearing heels. I'm having a very busy weekend. I have to work both days and do homework. I'm quite tired right now.
9/30/21
Getting tickets to the Joji concert was a success! The concert date is on November 21st. I'm very excited! I'll be going with my mom and dad. It'll be a very fun day.
9/29/21
I might be going to a Joji concert in November. I'm trying to buy tickets. What a stressful process. Also, I had a math quiz today. It was pretty easy and it went smoothly. Next week is the unit test, which I'm confident that I will do well.
9/28/21
Today I dropped my phone in a bowl of fruity pebbles. I'm doing fantastic. My phone's okay though.
9/19/21
Today was a busy day. I went to a festival. I entered in an art contest in the festival, and I won 1st place in pastels and 2nd in painting for my age group! That was exciting. We went on some fair rides and ate funnel cakes and corn dogs. It was a super fun day.
See 4 images>>
9/18/21
I had a very fun day. I went river rafting and it was super fun! The river was super cold, but it didn't feel so bad when I jumped in. After, we had burgers by the river and that was great. I think I procrastinated a little too much this week.
9/9/21
Today, it rained! it was the weirdest thing. The thunder was so loud too.
Watch here!
9/1/21
Today, during PE, there was a duck in the school hallway! The duck's name is aparently Doug.
Watch here!
8/25/21
Sorry I've been away for so long! I've been busy with school lately. Right now, I'm working on changing my website theme. You can view it on the home page. It was about time for a change. I was getting bored. Today, I had the first math test of the new school year. I'm not totally sure it went the best. I was short on time, like I am on most tests, and there were a handfull of problems I just didn't get to. I'm thinking a low B. Oh well. I'll do better next time, since I'll know what to expect, time-wise. Writing this from art class :-p
8/14/21
Today I went to the beach for the day. It was very nice and the weather was perfect. Charli had so much fun running on the beach and making friends with the other dogs there. See pictures.
See 8 images>>
8/11/21
Today was the first day of school! It was good to see everyone again. Although the day was stressful, its good to be back. At lunch there were food trucks. I didn't get any food because the lines were crazy. Good thing I brought a lunch! So far my teachers seem nice. The class that I'm the most excited for is art class. From the sound of it, you can use whatever medium you want and choose whatever subject you want. I'm very happy I won't have to do a still life of a bowl of fruit or something. The class that I'm the least excited for is math class. It seems like this year, math will be more intense. I'm a little worried because last year with distance learning, math was going at 50% of the typical work load, and it will probably go up to 125%. Not thrilled about that. At least its really the only hard class I'm taking this year.
8/7/21
I think I might change my website theme or layout. I'm getting really bored.
8/6/21
Today was a fun day. I went to the movies for the first time in around 2 years, probably. The movie I saw with my mom and my brother was Jungle Cruise. It was a fun and exciting movie. I liked it. Later I went and saw my friend who got back from a 3 month trip. It was very nice to see them. The air quality was very horrible today. The sun is red.
8/4/21
How is it August already? That is crazy. School is starting up soon, and I'm looking forward to something different, but not at the same time. I finished sewing a dress today. See picture. I think I will wear this dress on the first day of school. It will look good with my white gogo boots.
See 1 image>>
7/27/21
Today I finished sewing a shirt I was working on. See picture. I am not totally sure about this one. I definately didn't choose the right material and the sleeves are way too big. I either will make the sleeves less huge or remove the elastic to make them into some fabulous bell sleeves. Not sure what yet. But, I do love the color combination and I am determined to, as Tim Gunn would say, make it work.
See 2 images>>
7/24/21
It may still be the morning, but I have very exciting news. I went to a garage sale this morning and found a lot of furbies! I bought a whole bag of them for 20 dollars. They may need a lot of work and a bath, but I'm happy to add them to my Furby family.

7/21/21
Today I went to go visit some family by a lake for the day. It was very beautiful there today. We went to the beach and caught crawdads. One pinched me and that was very rude. After that, we went to dinner at a nice restaurant. I got a salad and garlic bread. It was pretty good. I got some pretty pictures today, so please go check them out!
See 7 images>>
7/13/21
I went to my grandma's house yesterday and finished sewing a dress! See picture.
See 1 image>>
7/11/21
Today I went to a antique fair, and found some really cool things. We went there really early while it was still cool outside. I bought a tv, pins, and a furby! See pictures.
See 3 images>>
7/10/21
I got back from camping today and I had a really good time. It was wonderful to see the ocean and get away from the 110F heat at home. It was a nice 60F the whole time, with some breeze. My family went with another family and both of the familes took our trailers. We spent the days at the beach and came back to the campsite and ate smores at night. This morning I got up super early to see the low tide and it was exciting. I found some cool shells. I'm so glad I brought my camera, because I got some pretty good pictures. See the pictures.
See 12 images>>
7/5/21
I'm going to go camping for a few days, so I'll be gone.
7/4/21
It is currently the 4th of July, and the only thing I'm celebrating is the 1 year anniversary of adopting my dog. It's Charli's "Goobiversary." It's crazy how much she has grown in this past year. I love her very much.

7/2/21
I kind of want to post all my content on Neocities instead of Instagram. Posting here is so much less stress than on there. That app has definately done some damage to my self esteem and I'd rather not be on it anymore. Maybe I'll get rid of Instagram all together, I don't know.

7/1/21
How is it July already? Time is going by too fast, and so is summer vacation. It's weird to think that I'll be back in school in a month and a half. I'm not looking forward to that. Also, the Forth of July is almost here, and I don't want to celebrate. Call me unpatriotic or something, I don't care. This country has so many problems I'm not proud to be an American. Also not forgetting that with the forth of July comes fireworks, and it's been so incredibly hot and dry this summer that there will probably be more wildfires. Just what we need. Anyways, today I went to the dentist, which I was nervous for. It's really strange to have been wearing masks for over a year and then having someone poke a metal tool around in your mouth. I also need to floss more. Later I went to Taco Bell and they gave me 61 sauce packets??? "How many sauce packets do you want?" "Oh, just a few" 61!! I'm not mad at all, I just find this hilarious. See picture. There's burritos in there somewhere.

6/25/21
Today I went to San Francisco with my mom and my brother. We went to the Museum of Modern Art, and that was super cool. My favorite part of the museum was the Nam June Paik exhibit. I love all of the tvs used and the Tv Garden was super awesome. After that, we went to Twin Peaks to look at the view. It was so windy and foggy up there and we didn't stay for long. We then went to an antique store called Stuff. There was so much amazing stuff there, but it was shockingly expensive. After, we saw the Painted Lady houses, which was cool, but not too exciting. We then went to Japan Town and got dinner. I had udon and tempura, which was delicious. On the way home there was quite a bit of traffic, but the trip home ended up taking less time than expected. On the way home, we stopped in Valejo, CA and saw the Amazing World of Gumball house. That was so weird to see in real life. Overall, today was very fun. Pictures I took can be found in the photography tab, as well as to the right.
See 8 images>>
6/24/21
I went to my grandma's house yesterday and she was teaching me to sew. I started making this dress from a vintage sewing pattern. It is still in progress, but it isn't bad at all for being the first dress I've sewn. Project Runway here I come! Tomorrow, I will be traveling to San Francisco to see the Museum of Modern Art. It will be super fun.

6/19/21
The last few days haven't been great. I had to go to urgent care on Wednesday because my mouth was swollen. I also got a covid test, which wasn't a fun experience. It felt like the doctor was stabbing my brain. I probably don't have covid, since I am vaccinated, but it doesn't hurt to check. My results aren't back. Today, I have swollen circles on my legs and my eyes are a little swollen. I don't know what's happening. I'm probably allergic to something but I don't know what.

6/14/21
Today was a pretty boring day. There's a bird's nest on the porch full of baby birds. They are very cute.

6/13/21
I had a very good day. I went to a antique fair and I saw a lot of cool things. If I were a millionaire, I would have bought everything there. It was so hot outside, and it didn't help that I wore a sweater. Some british lady said the sweater I was wearing today was "jolly," I thought that was funny for some reason. I bought some clothes, a calculator, and a button. I got the two holiday sweaters for very cheap. The red and white shirt came with a belt and a matching pair of pants, which is awesome. The pants are way too big for me though. Pictures are below. These pictures will also be on my collections page.

See 5 images>>
6/12/21
Today I was going to go to a nearby lake to swim with my friends, but I wasn't feeling good. That was disappointing. Also, I am working on a new website. It is about how much I hate the imperial system of measurment. Check it out! It is still very much a work in progress. Tomorrow, I will be going to an antique fair. I'm very excited and I've been waiting to go to this one for quite a while.
6/5/21
I was super exhasted today from getting my last covid vaccine dose, so I kinda did nothing all day. Anyways, here's a crab.

6/4/21
Today was a very exciting day! I got my final covid vaccine! I am thrilled and I can't wait to do things again. I really want to go rollerskating at a rink soon, and get a haircut. Also, my go-go boots arrived in the mail. They are so cool and I can't wait to wear them out. I can already tell these are gonna be a nightmare to keep looking nice.

6/2/21
Today I went to my grandma's house and she started teaching me how to sew. It was fun and I made a pair of shorts! They are very comfy and have amazing pockets!

5/31/21
I got back from a camping trip today! It was quite fun. My dog had the most fun, though. She chased the ball for a very long time, running a long distance. She would then sleep for a while. When we got back from the trip, she had to have a bath because her fur that was normally white was a bit brown. Also, I'm getting my final covid vaccine this week, and that is very exciting. Soon there will be a summer painting camp at school, which will be fun to do. It'll be really nice to get out of the house.
5/28/21
Finally school is over and summertime is here! I started the summer by hanging out with my friends today. That was pretty fun. And about my grades, my math grade worked out in the end. I got the very least amount of points to still have an A in the class. So it's fine I suppose. Also, I will being going camping for the next two days, so I will not be able to update my site. See you later!
5/25/21
I did my math final today. I completely ran out of time, with 10 questions (about a third of the test) left in the last 10 minutes. I probably did awful but at least it is over. Summer is here, yet I don't feel that relieved. I don't want to go back to school in the fall, and yes, I'm looking too far in the future, I know.
5/23/21
Today was another boring day of studying. I got my essay for english class back and I didn't quite get the grade I wanted. That is okay though, I'm fine with that. I went to Target and the art store today. I finally got a new sketchbook since my old one was filled. Now I don't have an excuse to not draw. I really want school to be over with already. I want to sleep and do nothing for an entire day.

5/21/21
Finals week is next week! I only have one writted final, for all my other ones were project based. I'm feeling okay, just a bit stressed. I'm trying out this new format for the blog on my website because the previous format was too much work. I am very lazy. Hopefully this one will be better. Also I can add pictures to this blog now! That's pretty nice. Hopefully I get good grades on my projects, and this bad school year will finally be over.

5/16/21
I got my first covid shot today! I'm excited for life to return to some sort of normal someday, although that is unlikely. Soon, school will be over and it will be summer time. I can't wait to play the Sims 4 and Rollercoaster Tycoon all summer.
4/23/21
My birthday was really awesome!!!! I had such a fun day. I had school and after that, I opened presents from my family. I welcomed 3 new Furbies to my Furby family! Their names are Rita, Shelly, and Isaac. I plan on taking them today to take pictures by the creek. Later, we got sushi for dinner and it was delicious. I had a really great birthday. Also, later today, I will be going to the park with a friend.
4/18/21
Yesterday, I went to the most amazing garage sale and found some great stuff. I got some beautiful fabric and hand made blankets for free. Also, cherry on top, the lady asked if I wanted a free new mattress and that's what I needed! So awesome. Also, we had the family April get together for all the birthdays. It was fun. For my birthday I got money and fabric! What an awesome day!
4/14/21
I found out that this year, due to covid and distance learning, there likely won't be regular finals!!! I am so excited about this. I'v been dreading finals for some time and this is wonderful.
4/9/21
A sewing pattern I ordered came in the mail today. Its to make some cute 60s dresses and I'm so excited! Soon my grandma will come over and help me learn to sew. This will be a great and more cost effective skill to have! Also, tomorrow I will go work at my family's property and make some money. Thats pretty great.
4/4/21
I forgot to update my blog before I left on a trip but spring break was so much fun! I went to the De Young museum in San Francisco and saw the Frida Kahlo exhibit. That was super cool. My favorite part was seeing all the dresses she wore. So pretty! After we went to the museum, we walked around the city a bit and got lunch. Then we went to the Palace of Fine Arts, which was so beautiful. I'll post some pictures I took in my photography tab of my website. Finally, we walked to the Wave Organ, which was a bit underwhelming, but still a super nice view of the ocean. My feet were so sore after all that walking and I slept like a log. The next day, we went camping at our property in the forest, which was super peaceful and nice. The weather was perfect! We sat around the fire and talked for hours. Charli had so much fun chasing the ball, and she was super tired and sore afterwards. I'm sad spring break is over, I actually have to think next week at school.
3/26/21
Its finally spring break!! Can't wait to relax for 2 days then start doing homework again. That antique fair was not a success. It was all shabby chic furniture, a white suburban mom's heaven. Not my taste though. We ended up going to an antique mall we usually go to. I bought a bag of junk jewelry for a project mom and I are gonna do. That should be fun. Out of the bag I got some jewelry I'll use the beads from to make new jewelry.
3/25/21
Spring break is so close! I will be really mad if I get any homework over the break. What's the point of even having a break if you have to do homework?? That shouldn't be allowed in my opinion. Also, tomorrow is the great junk hunt event. Although my expectations aren't terribly high, I'm still excited. Hopefully it isn't all furniture with distressed paint and chalkboard signs. Maybe I'll find a furby there to fix my broken heart caused by the scam I talked about.
3/23/21
I ordered some furbies last month and I got scammed!! I'm really sad. I had names picked out and I made space on my shelf for them and everything. Why would someone try to take advantage of people interested in something so fun and innocent? I don't understand.
3/17/21
Today I had my Spanish quiz, which wasn't nearly as bad as I thought it would be. Also today is St Patrick's Day. The leprechauns (aka my parents) haven't made the house a mess in years and I honestly miss that. I remember one year my razor scooter was in the tree in the yard and my stuffed animals were on the ceiling fan. It was always so much fun to wake up and run into the living room to see what happened this time. I guess I'm way to old for that now. Anyways, I was going to go to Starbucks but that didn't happen. This week is half way over already, good.
3/16/21
Tomorrow is St Patricks Day, which I guess is something to look forward to. Now that I think of it, I don't think I have much green to wear. Also tomorrow I might go to Starbucks and hang out with a friend. School for some people is starting tomorrow. I'm glad its not me! Hopefully school will have the option to remain distance learning until the end of the year.
3/14/21
Today was daylight savings, and that really confused me. This happens every time. What's even the point of daylight savings, anyways? At least there's more sunlight later in the evening. Also today, we went to an antique fair. This one was so amazing! It was under a highway and was absolutely huge. There was so much awesome stuff at this one. The most exciting things I saw today were definitely the clothes. So much amazing vintage clothes and not horrible prices. I found a really cool shirt and a brooch. Only two weeks left until spring break and then two and a half months until summer!!
3/13/21
Today I went to the dog park. This was a different park than the one we usually go to, but it was still fun. Charli had a great time and made some friends. Later we will have a take and bake pizza for dinner, which is exciting. Also I have a Spanish test next Wednesday. I'm a bit scared but I think I can do it. I can't wait until I never have to take this class again.
3/12/21
Not many notable things happened today. I'm going to make a funfetti cake later tonight! I love cake a lot. Also, I made another sculpture yesterday, a bird again, but this time its a pigeon. She will be pink and be holding a clay heart. This weekend, there is an antique fair in a nearby town that we will be going to. Seems like thrifting is the only thing to do these days. At least its not expensive. I want this semester to be over so bad!! I'm miserable.
3/9/21
Spring break is so close! Three weeks away! I REALLY need a break. I made a sculpture today of a bird with lots of piercings. I'm hoping I can get better at making sculptures because it seems like a cool art form. Does anyone read this? Does anyone care? I don't think so.. Who cares. This blog thing is just a stream of consciousness because I have no one to talk to about these tiny things that happen in my life.
3/6/21
Today I went out to go to the second hand clothing event, but it was moved to tomorrow! Bummer. I ended up walking around and getting lunch. I also went to a few antique stores, and got some buttons. Also I procrastinated on homework too much today. I might have a lot to do tomorrow. Oh well.
3/4/21
Today was very average. Tomorrow I have a Spanish quiz that I didn't know of until today because my Spanish teacher put the wrong date on google classroom. That makes me mad. On Saturday there is a outdoor thrift event that I hope to go to. Thrifting again! Its the only thing that fills the void these days.
2/28/21
I'm feeling less stressed today. I didn't have as much to do as I thought I did, and my painting deadline got pushed back. Today I went thrifting, and the shirt I got will be posted in the thrift finds tab on my website once it is out of the wash. I also started learning Chiquitita by Abba on the piano. Its pretty tough but I'm excited to learn.
2/25/21
I'm a bit stressed out right now. I've got a lot of school work to do but not much motivation. I might go thrifting this weekend so everything is good.
2/22/21
Today I had brunch with my grandma. We had chinese food and it was very good. I can't believe February is almost over. I'm also so thrilled about spring break. It'll be there before we know it!
2/18/21
Yesterday I went to a friend's birthday event at starbucks. That was pretty fun. I can't wait for spring break. I don't even know when that is but it will be nice. The thing I'm looking forward to this week is picking up my dry cleaning.
2/16/21
Today I got back from the trip, and its good to be home. I took a lot of good pictures. This week is a 2 day school week, and I have a big test in Spanish class. I can't wait for next school year so that I don't have to take this class anymore. I plan on working with clay and studying for Spanish class tomorrow.
2/12/21
Here's the first entry to my blog! Today, I had online school as usual. In Spanish, I had 2 quizzes that my teacher didn't tell the class about in advance. That was stressful. Tomorrow, I'm going on a trip to the ocean. I'm grateful to be going, but we are in a pandemic. Once there, I plan to take pictures of my furbies on the beach.




Join the SaturnScape Webring!