Blog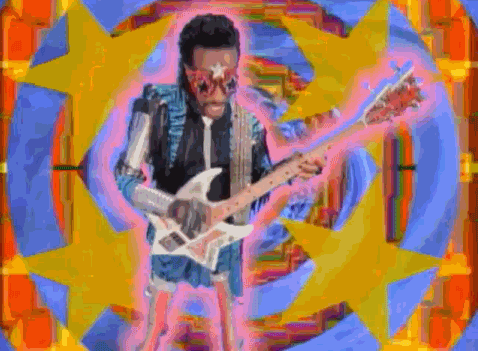 5/6/23
I had quite the eventful day today. I started my first day at Joann today! They basically just put me in the back room and had me watch training videos, so it was pretty chill. Everyone there is so nice! I got to meet a few of the other employees, they are all very friendly. I had a few minutes left at the end, so I got to shadow the cash register for a couple minutes. It seems like something that I'll have no problem with getting the hang of, it just might take me a bit to figure out the register itself, it has a ton of different buttons. I am excited to start at the cutting counter! It seems pretty chill and doable. I also am excited to do that because I can talk to customers about what they are working on. The company does have an emphasis on asking people about their projects, I can definately confirm that I like when employees ask me about that. I only had to work from 10 to 2, so it was very doable. Also, at 4, it was time to go to prom! I had to hurry a bit to get ready. Sjaan, Ray, Nick, Alex, and I went to the bridge to take pictures beforehand. That was pretty fun, but it was cold and windy. Then we drove to the venue. I was getting pretty worried about the weather, because it sprinkled a bit on the way there. Although, it did stop pretty quickly, and the sky was blue when we got there. It was super super windy there, so there wasn't much of a point in doing my hair beforehand haha. Anyways, we got there, and they served us dinner. The food wasn't that great, but it was filling. We danced, took pictures, and all around had a great time. We also did the macerena to sexy back, which is probably a crime. They did play party in the usa, but not any brittany spears! Disappointing. Afterwards, we all went to Leatherby's and got ice cream. I got a huge one and only ate about a third of it haha. Then we drove home. Overall, it was a fantastic night that I will remember.
4/23/23
I had an awesome birthday!! I had some donuts in the morning that my aunt and uncle dropped off, and went garage saling. Didn't find anything, but that's okay!
My brother and I opened presents when he got back from work. My parents gave me a new phone! It is so nice and works great. My brother gave me SIGNED BOOTSY VINYL????? O MY GOD ITS SO AWESOME! If the house caught on fire right now, and I had to grab one object, it would be that for sure!!! I am so lucky to have such an awesome family. In the evening, I went to Shogun with some friends and got hibachi dinner. It was super fun to watch. After that, we all went back to the house and had cake and played Mario Kart. Charli was super excited to see everyone! We all sat on the floor and she went around the circle letting us pet her for a good 20 minutes. What a weird dog! I had such an awesome birthday and I am so excited to see what this new year has in store for me.
4/21/22
Lots of very exciting things have been happening! On Thursday, I found out that Joann's actually wants to hire me! I guess the manager just forgot to call everyone that they decided to hire. No biggie, I got the job! It may be a while before I actually start, because I have to fill out a bunch of stuff and do a background check and all that. I couldn't be happier! I was definately down in the dumps for a bit, but I feel a whole lot better now. I can't wait until I can wear one of those rad aprons. I also had an interview at Safeway/Starbucks, even after I found out I was hired at Joann's. I'd say it was pretty good practice for an interview. Each time I do an interview, I get better at it and more confident. This time around, I did excellent, I wasn't nervous at all. About 5 min after I left, they called and said they wanted to hire me too! Guess I'm just that popular and awesome. (lol)
Also, today was the San Francisco trip for art class! We went to the Deyoung museum and saw the Kehinde Wiley exhibit, it was incredible and very powerful. You gotta see them in person to truely appreciate all the detail. Also, the paintings were all HUGE! Most of them took up entire walls. The detail in all the patterns and figures blew me away. This artist is definately a master. The rest of the museum was fun too, but significantly smaller than the Moma. I got some lunch at the cafe, it was some stupidly expensive fennel soup that wasn't even good. I gotta say, the weather was absolutely perfect for a field trip. Warm and sunny, with a bit of a coastal breeze. Sometimes I wish we could get more cool weather over here. The bus ride home was very very long. It only took us about 2-3 hours to get there, and probably 4 to get back. Bay area rush hour traffic! Good times. We barely made it back in time for my friend's dance performance conveniently at the school. It was a super awesome rendition of Snow White! My friend did amazing, it was probably one of the coolest shows yet. I believe that's her last one before leaving for college. Talk about going out with a bang!
4/19/23
Things have been very slow lately. I did another job interview at Joann's and I walked out feeling confident. But, I haven't heard anything back even though I should've heard back yesterday. I'm definately losing hope, but maybe I'll get the job. I still need to follow up with the folks there. I don't like how I'm always being left in the dark like this, the least they can do is give me a call back. I feel like nobody is even trying to give me a chance. It should not be this hard to get a minimum wage job! Update from later in the day: I got an interview at Starbucks tomorrow. I think I have a bit of an advantage because I can ask my brother what they asked him at his starbucks interview. One of these days, someone will hire me.
I've at school right now, but I've literally just been working on my website all day. I spent too long trying to change the font for this div you're reading today, I couldn't figure out what I was doing wrong. Turns out I just misspelled the font. I am the smartest person in the universe.
4/8/23
Wow, what a busy last week. The art show and Folsombration were great successes! My Ap art portfolio won Best Artist Statement and 3rd place overall in the entire show. I couldn't be happier and more proud of my work! It was amazing to see everyone come out and support the arts and all the hard work everyone has put in this year. It was so much fun. Folsombration was an absolute blast. During the day, I watched the artworks in the library so nobody touched anything. You'd be surprised how many people try to touch art even if it says "PLEASE DON'T TOUCH" all over the wall. Also, I helped in the face painting booth for the later half of the day. That was certainly a bit stressful. There was an absolutely massive line the whole time! It went pretty quick though. Next week, we have to take the whole art show down. That will be a lot less work, though. But, with the AP test on the horizon, there's still plenty to do.
3/38/23
Today I was on the news! The news station came out to do a segment on the art show this week and I was interviewed. It wasn't nearly as nerve-racking as I thought. I hope this news segment gets more people to come to the art show!
I got another job interview this Friday. I really intend on not messing this one up! I now know what to expect at a job interview. I just need to practice a bit beforehand and take some deep breaths. It could not be at a better location, since it is literally right next to my school. One thing that I'm a little concerned about is getting the rushes from students getting out of school. Nothing I can't handle!
3/23/23
I ordered my prom dress last night! It's a really cute pink satin dress with lace and a bow in the back. I can't wait for it to get here! I'll get some big poofy petticoats so it will be really big. She'll need a little tlc, but I think this dress will be really awesome. The shipping is pretty darn quick so it'll be here in a couple days, surprisingly. Apparently the school messed up the Junior prom tickets really badly, so there will be a bunch of Juniors running around at Senior ball. Not that terrible, but the problem is, they might buy up all the tickets, and seniors will miss out on their own prom. I'll be the first in line to buy my ticket. Even if I don't get a ticket, I'm going. I'll sneak in.
I got all my paintings hung up for the art show. It looks really good! I'm trying my hardest to get everything to fit. There are some kinda dumb spacing requirements that might prohibit me from showing all the pieces I got. I don't really care if a few of my pieces are close together, I'm getting everything on that damn wall.
It still hasn't really sunk in that spring break is so soon. I have lots of plans to sew this spring break. The plan is to make some patchwork denim jeans. Some massive bellbottoms. I really hope my machine will be able to handle denim well. I know that's a tough thing to sew on. I made my first successful pair of pants not too long ago, and now I definately know what to do. I just need to work on waistbands, I know that's the hardest thing. Maybe I'll follow the pattern instructions this time, who knows!
3/21/23
Wow it has been a slow week. I've been writing and drawing a lot lately, since I've got nothing better to do. Next week on Tuesday, a news station will be coming by to record a story about the school's art show! How cool is that. My mom pulled some strings and made that happen. I volunteered to do an interview on tv, who knows if they'll actually pick me hahaha. We'll see! The art show is so close now. Lots of preparing to do before then!
3/3/23
The PFunk concert was AWESOME!!!!!!!! I had the best time ever. It was amazing seeing the icon George Clinton in person!! I loved seeing all my favorite songs being performed live. Although, George Clinton didn't really sing that much, he was just kinda there, but thats okay. He's old as hell and I didn't expect him to dance around the stage hahaha. The band sounded really great! I'll post some videos and pictures soon. I loved all the sing-along sections where the audience could sorta participate. So much fun. The opener was this band called Blue Eye Extinction, and they were not bad. They had some fun songs until they brought in their opera singer and had her perform in their rock songs. That was a little bit strange.
Music is just so much better live. Being able to feel the notes and bass is a completely different feeling. The anticipation of seeing your favorite songs and artist in person is out of this world! There were a few other members from the original band, like one of the guitar players, Michael Hampton, who performed the legendary guitar solo in Maggot Brain. The performance of Maggot Brain was so insanely good, I was blown away. George opened with the monologue, and the song built up until the whole band was playing an epic rock section with the solo. It was absolutely amazing. Music is truely meant to be viewed live, and I got such a great experience out of that. Lots of my other favorite P-Funk songs were performed, like Flashlight, Give Up the Funk, Knee Deep, Atomic Dog, and more. A few other songs played were Up For the Down Stroke (which I forgot how much I liked that song), Night of the Thumpasorus Peoples, Shit Goddamn, and Motor Booty Affair. I had such a great time dancing and singing along. Before the concert, we got sushi! It was quite delicious. I couldn't ask for a better day!
After concerts, I tend to get kinda depressed because I have nothing really more to look forward too and I know that that's the best I will feel for a very long time. I definately felt that the next day. I'm working through it. There will always be more concerts though. Maybe not more George Clinton concerts, but more concerts nonetheless. Maybe I need to find some new funk artists to follow so I can actually see more of them live. Since most of the artists I like currently are either too old to perform or dead. I wish I had a time machine just so I can go back in time and see my favorite artists in their heyday.
2/22/23
Today has been a week like any other. Valentine's day was uneventful as always, but that's okay. I have a four day weekend!!!! So much free time, what shall I do? I sewed a bunch of stuff and had my friend over for a sleepover. Good times! I can't wait for the George Clinton concert next Thursday!
I signed up for community college, and I decided to major in welding. I have so much fun doing it in Manufacturing class, that maybe I can do it as a career. I'm so excited to start this new chapter of my life. Although, both my parents are discouraging me from picking welding, saying that its tough and hard work. I think that if I were a boy they might be encouraging me right now. But I have to do what I think is best for me. Besides, I'm just taking it in community college for two years, if I decide it isn't for me, I can just transfer out and easily pick something new. The stakes are incredibly low right now. After all, college is a time to figure yourself out, right? It's not like I'm going to an Ivy League school and dropping 70 grand just to decide I don't like what I'm doing. I believe that things will work out for me in the end. Maybe it will just take some time.
2/6/23
Sorry for the late post! Last wednesday and thursday was arts in action. It was so awesome! Wednesday the art 3 students did their mural, and it turned out super good. They are a talented bunch of future AP's. Thursday was the AP class's turn to paint a mural. They truely knocked it out of the park! I'll post some pictures of the mural soon. At the same time as the mural, there were performances from the jazz band and choir, drama, and film students. Everyone is so talented. Especially the jazz band! They were incredible!! I was so blown away and I couldv'e sat there and watched them play all day. They have a concert sometime in the next few months that I will definately need to go to! After arts in action, the AP art class had a party. We had a potluck, with lots of snacks and sweets to eat. We also danced, sang, and had fun afterwards. It was great! I hurt my neck kinda bad from headbanging to Careless Whisper. It was kinda weird, I couldn't really hold my head up for a while and I was pretty dizzy. No worries, I'm good now.
This weekend I finally finished my patchwork coat, after ~150 hours over two months. I am obsessed with the final product! I'll post that soon as well.
Valentine's day is approaching! I've got no plans to ask anyone out or anything, nor do I think anyone will ask me out. I'm totally happy with that. I'm in no need of a relationship. What I do have is some shitty half life themed cards I made that I'll post on Instagram. Can't wait! They are hilarious.
I'm quite mad that I forgot to look for the comet that was supposed to fly overhead on the first or so. Not everyday that a comet is visible. Shame.
1/23/23
I got George Clinton tickets for march 2nd!! I'm so happy I get to see my favorite band live. (or at least, the main guy.) I want to see as many of my favorite bands before they all retire or die, unfortunately. (All my favorite music is from the 70s lol). Other than that, my life has been pretty non-exciting. I've been welding in manufacturing class, which is pretty cool. I'm pretty bad at it, but I can make a good weld every so often. Last friday, I had my art featured in a high school art show at the local community college. I felt honored to be one of the four students representing my school's art class. All the art students from the other schools in the area are pretty awesome! Saw lots of cool art and cool people.
1/18/23
I'm still not used to writing 2023 in the date when making these blogs haha. It's been a pretty long week and weekend. It was a three day weekend, and I had to housesit for my grandma for what was supposed to be 1 night, but ended up being 2 due to them getting snowed in. No biggie. I had a pretty chill, albeit lonely weekend. It stormed all weekend so its not like I could've gone anywhere if I wanted to. It sure has been raining a lot lately! Its not something I, a Californian, am used to.
Hit me again that I will be an adult in about 3 months. I am completely and utterly not ready, I feel like it isn't real. I've been a kid for so long, with things being the same for so long, and now that will slowly go away. I mean, I have been working on and off, so I do have some responsibility right now, but I'll have lots of change to deal with in the next few years. It's truely bittersweet... But there is some good to it. I can have slightly more control over who I spend my time with, and I can ditch the people I don't like being around and meet new amazing people. I am really sad so many of my friends are leaving for college though.
Enough of the melancoly, let's talk about something else. In manufacturing class, we will soon start welding! I'm really excited, because this is something completely new that I have never tried before. I'm really greatful for my school's amazing manufacturing building, we got the best one in the state, or at least the area. We're spoiled, for sure.
Also apparently there's going to be a giant green comet in the sky soon? Later this month, I think. I hope my area isn't too light polluted, I want to be able to see it.
1/8/23
I've had quite the packed weekend! I went to an anime convention for 2 days in a row. First on Friday, I went in the evening after school with Lauren, Nick, and Alex. It was a blast! I wore my alien outfit. I was gonna wear my stupidly massive platform boots that would have been great with the outfit, but I'm glad I didn't. That's a lot of walking. We got Dos Coyotes afterwards, a perfect way to end the night. On Saturday, Lauren dragged us there at 9:30 (a little too early for me). She had a performance during the evening where she would be performing a dance at the Masquerade, but it ended up getting cancelled last minute. Although, she got to perform with a dance group she idolized, so it worked out perfectly in the end. I'm very happy for her.
I gotta say, cons have the best people watching around. It is so much fun seeing everyone being themselves and dressed up. It is truely a place where nerds and weirdos can come together to have a great time.
1/1/23
It is finally 2023! New year, completely the same me. This will definately be an eventful one, since high school will be ending and college starting. Out with the old, in with the new. I hope I can embrace these changes in my life and make every second count. Also, I have one new year's resolution; that is to floss my teeth frequently.
12/25/22
Ahh, its the happiest day of the year. This morning, I opened presents with my family and we all had a great time. We ate cinnamon rolls and did nothing. Just the way I like my christmas! For Christmas, I got a dress form, so now I can begin draping and designing my own clothing. Can't wait! I also got a few Funkadelic records, candy, and clothes. I watched 3 Christmas movies today, those being Christmas Story, Elf, and National Lampoon's Christmas Vacation. These are definately some of my favorite Christmas movies. One day, I am absoluetly going to be owning a leg lamp and putting it in my front window.
On Christmas Eve, my family didn't host this year for the first time in a million years, instead we went to my grandma's house. My family, all the grandparents, cousins, and aunt and uncle were all there. It was definately a lot of people for that small house, but it was still great. We had prime rib and all sorts of other dishes. The most exciting thing I got that night was a beautiful quilt that my grandma made for me. I have it on my bed now, and I love it a lot.
I realised a while ago that this is my last christmas as a child, which kinda hit me like a truck. Waking up super early (or staying up all night) to open presents from santa is something I will remember fondly. Now I am basically an adult. Although, I don't think this will make christmas any less special, just different.
12/16/22
It is finally winter break!!!! I'm so happy. After school I got sushi with my friend and my brother. The usual place in the shopping center by school. There was a lot going on in that parking lot, flooded with high schoolers, there was bound to be chaos! This one kid decided to kick a moving car repeatedly and stomp on the windshield. That was strange. There was also a fender-bend-and-run. Anyways, feels good to be out! All my finals went pretty good. Got a C on my stats one, I didn't even try. All the others went great though! Well, my manufacturing project was a pain in the ass. From the start it was. It took me 30 minutes out of my 2 hours to even open the program, it wasn't working. Then, with the instructions being so outdated that they were missing features, it took me a very long time to complete the model I had to make. Then, before I could save it, it crashed. I was able to turn it in without the drawing, so it was fine I guess. It may have been hellish, but at least its over. (That's kinda my attitude for finals in general hahah) I plan on making this winter break a great one! I brought my oil painting home to work on it some more (because it was TECHNICALLY supposed to be done this thursday, but that didn't exactly happen!) I'll do plenty of sewing, drawing, and sleeping. I got my plans all laid out!
12/11/22
Time has been going so fast lately. Its almost winter break now (I forgot to update this hahah) and I couldn't be more excited. My finals will be a breeze this year, thank Donna Summer. I probably should be studying right now, but I'll be fine lol. I just got done housesitting for my neighbor, who have the funniest, chunkiest dog ever. Maggie is very fun to dogsit. I'm happy to announce that I have around 180,000 views on my graphics website. Yippeee!
Also, the other day I spilled thai tea on my desk while I was trying to vacuum and it went all over my keyboard, mouse, mousepad, drawing tablet, and stylus. It was a nightmare. With all my efforts to rescue it, I was not able to save my keyboard. At least it gave me an excuse to buy a gaming keyboard hahaha. I'm excited for that to arrive in the mail today or tomorrow.
11/16/22
Thank Donna Summer that it is almost thanksgiving break. School is making me feel miserable right now! Too many of my classes feel like a complete waste of time. I'm so bored. At least I'll be able to take a break in a few days. Today is my boring block day. Test in government, and two work periods other than that. Why am I even here today.
11/14/22
I am tired from a long weekend. I sewed all weekend, my machine broke down twice, I got it fixed the first time, but now I actually need to take it to get it serviced. Sewing machines are so frustrating, its crazy. At least I got my old coworker's outfit done, and a hat, and another hat. I can't wait to pay way too much money to have someone look at my machine and tell me to clean it. Like I haven't thought of that! I got only a week left until thanksgiving break. My parents and I are going to the beach during break. I bet it will be cold there, but still lots of fun.
I gotta find a new job after thanksgiving break. Ive been out of work for a while and I need to get back. Money is very nice.
11/9/22
Last night, when I went to pick up my brother from work, the car battery died! I was feeling like it would die lately, since the dome light kept flickering and the windows were going up really slow. Luckily my dad was around to jumpstart the car and we all made it home. The car's getting a new battery today. That was an adventure.
11/8/22
Today, its been raining a whole lot! The power kept going out this morning, which made it pretty difficult to do anything. I got to play heads up seven up and four corners during government today. Every time the power went out, people would cheer, and groan when the power came back on. It was pretty fun! I thought I had 2 quizzes today, but they are actually on thursday. We have a weird schedule this week because we have veteran's day (friday) off. Daylight savings ain't helping anything, either. I am grateful for this rain and weather. I am sitting in physics class, typing this, and I can hear the gentle sound of the rain outside. It's wonderful. Also, my stats teacher bought me a chocolate chip cookie from Pete's! Ms V's so nice.
11/4/22
Today, I went on a field trip with my art class to San Francisco! It was so much fun. We went to the Museum of Modern art, and there was so much cool stuff to see. The special exhibit was Diego Rivera, which was pretty cool. They had one of the super giant murals on display, it was crazy! It mustve been 20 feet high and the length of my house. The amount of detail in every square inch was so amazing. Also, we saw a lot of comtemporary stuff, too. That's what I prefer, as far as art goes. Lots of pictures will be up soon on my photos page. We got lunch at the cafe, and it was so damn expensive. I got chicken tenders because it was the cheapest thing on the menu. That made me nuke the bathroom later. There was so much cool stuff to see at the museum, too bad we had so little time! The guided tour for Diego Rivera was kinda a waste of time, we got this guide who didn't know what she was talking about and she made us do these dumb activities. Other than that, the trip was great. It's always so much fun hanging out on the bus with the art class. I love the group so much.
11/1/22
I tested negative for covid, yay. I went trick-or-treating with my friend and brother and we got lots of candy. It was a successful heist. We had a lot of fun! There was a haunted house across the street from my friend's house, and it was cool. They decorated their house to look like a castle, and it was wonderfully decorated. It wasn't too scary though. After that, we trick-or-treated for a while and handed out candy at my friends house. She had her bunny dressed up in a bee costume by the door that kids could pet. She looked soo cute! It was a great night!
10/30/22
Ugh I think I might have covid. I'm going to test in the morning to see if I have it, and see if I'll be going to school. I'll probably stay home tomorrow even if i'm negative because I feel like shit. I'm just worried that if I do have covid, I'll miss out on the field trip to San Francisco on Friday.
10/28/22
I posted some of my parliament fanart on instagram and George Clinton commented on the post!! Holy fuck!
10/27/22
Quite a bit has happened in the past week. Tuesday was my last day at work! It feels good to be done with that place for now. I was getting too overwhelmed with the schedule and school at the same time. I'll be taking a few weeks off working because I need it really bad. Was feeling pretty burnt out for a while. Also, I went on a field trip with my art class last Thursday. We went to the interactive Van Gogh exhibit, and it was cooler than I thought. I don't even like Van Gogh's art at all but it was still fun. There was this huge room with chairs and rugs to sit in with projectors showing art on all of the walls. It was an atmospheric collage, almost, with Van Gogh's art with relaxing music playing in the background. It was so nice just relaxing in there. I could've taken a nap! Also, they had a room with coloring pages you could do, and once you were done, you could put it in this machine and it would put it up on the big screen. That was too much power to give a deranged art class, we put some weird stuff up there and the employees got kinda mad! Good times
10/18/22
Today is another boring day. There isn't much happening this week, I don't think. I have to work all weekend, full days both days. I'm not looking forward to that very much. I am thinking about quitting my job, because my parents don't like me working alone in the store by myself. I kinda wish I could keep working at the same place, but I can't. Change is good, though, so I am hopeful. Also, the wii came in the mail! We properly modded it this time, now that we know what we're doing. The lengths I go to to not pay for games!
10/16/22
Last night was the homecoming dance! It was so much fun. First my group and I went to dinner. I got onion rings, because I wasn't very hungry. Then we went to the dance. We hung out, played spikeball, talked, and had a great time. We also danced for a while. I messed up my shoes while dancing! I'll definately remember doing the Can-Can to Sexy Back, and doing the YMCA. They did, in fact, play Party in the USA like I was hoping they would. Although, I was hoping they would play older music since the theme of the dance was decades. Still fun though! They also had wii's hooked up in the gym, so me and my friend played Just Dance. That was kinda fun. Overall, it was a great night and I'm glad I went!
10/11/22
Today is dynamic duos spirit day at school. I dressed up as Bill S Preston, Esquire from Bill and Ted's Excellent Adventure, the best movie ever. My brother was Ted "Theodore" Logan. Good times! I got work after this. Not thrilled because I'm missing out on my grandma's birthday dinner. I'll see her soon though.
10/6/22
I am hungry
10/5/22
Today was my really boring block day. Zero fun classes! Yay! At least after school I have dnd club... that's something to look forward to. After that, I will be going to goodwill to look for clothes for my Bill costume. I plan on wearing the costume next Tuesday for spirit week. Tuesday's theme is dynamic duos. I'm being Bill and my brother's being Ted from Bill and Ted's Excellent Adventure! Can't wait.
Currently typing this from physics class. I love wasting time in class and working on this website! Why did I even take physics???? I thought I needed another science credit but I actually didn't. Oh well, at least it's easy.
I also found a perfect fabric for my next sewing project, my problem is solved. I decided not to use leather or faux leather, because it is both way too expensive and not the finish I want. I found this silver glitter polyester with a very cool gold sheen that will be great for the project. It's a lot stretchier, so it will be great for making pants. I might not have bought enough though.
10/4/22
I'm thinking of how important this website is to me. In a world of white and gray website themes and sanitized content, this is a safe haven for me to really express myself and my interests. I have freedom to post anything I want, get creative, in any format I want. That isn't something easy to do in the modern internet. This current internet has given up individuality and creativity in exchange for convenience and conformity. We aren't truely free unless we can do what we like and and not have to conform. (Abiding by good morals, of course.) That's what I truely appreciate about Neocities. It provides the accessibility the people need to take their corner of the internet back. I'm even thinking of upgrading my website to keep this message going. I love you Neocities!
10/3/22
Now I'm bored, I kinda want to do a theme overhaul again. Too much work, so I probably won't.
I only work 4 days this week! I'm thrilled. I'll have so much free time this week. Perhaps I'll have time to go shopping for a Homecoming outfit. Now that I'm thinking about it, I should probably start thinking about what I'm doing for my senior prom dress, because I want to make one this year. It's gotta be good! Why does sewing have to be so damn expensive though?? Its a curse I've chosen.
I also forgot to bring my sketchbook with me today, not sure what I'm gonna do with myself.
Another thing, I'm quite excited to be working on the digital scrapbook part of my page. I've had a lot of fun with it so far!! Check it out!


10/2/22
Today I didn't do a whole lot. I worked on my website some more and lazed about. I am currently typing this from (the passenger seat of) my car. I just passed a whole field of goats, which was wonderful. We are driving into the middle of nowhere. Yay!
I recently discovered that I can talk without moving my mouth. Time to celebrate!
9/30/22
I'm back again >:) I'm updating this from manufacturing class. I've had a pretty boring school day, 3 or 4 different work periods today? That means lots of time to work on my neocities mwahahaha. I got work after this, which I'm not thrilled about. At least I get paid soon.
I finally got sorta done with my current oil painting. Maybe I'll post a pic soon on my art page at some point? I feel good now that I'm done. Now I need to figure out what I'm doing for the next one!
I love oil painting, it is so much better than painting with acrylic paint. I can actually blend things!!!! Ugh my stomach hurts now. The cafeteria pizza was a mistake.
9/29/22
WOOOOO I AM BACK!!!!!!! I have absolutely abandoned this website, which is something I intend on changing, starting now! I have been so incredibly busy with school and work, that I have had not much time for anything else. But Im back now!
Today, I didn't have to work at the boba shop, which gave me some free time. I did some sewing and drew a bit. Feels good to relax, not really something I get to do often. Ive been working on my college essay for a bit now, which is exciting. Here's a link to read it if anyone cares!
Another random tidbit, I saved up months worth of tips from my job to buy a custom pair of platform boots. They are knee high silver boots with 8 inch platforms! I love the look of absurdly high platform shoes, I cannot wait. They were a little too much money though.
Anyways, bye for now!
5/26/22
I'm sorry I haven't updated this in 2 months! I've been so busy. Now that's its summer vacation, I will update this website a lot more often. Today was the last day of school, and I'm so happy to be out. I went to get sushi after school today and it was delicious. I have lots of plans for this summer, I will be painting, drawing, and sewing. I'll make it a productive one.
3/29/22
I got my drivers license today! I'm very excited. I went to goodwill and mcdonald's afterwards. Now I can drive myself to school.
3/20/22
Last night was Junior prom, and it was so much fun! I went to dinner at Mels with friends beforehand and got a burger and a root beer float, very tasty. Then, we went to prom, which was in a library's event hall. It was beautiful! It was 1920s themed, and the decorations were great. There was also a table with deserts, and the snickerdoodle cookies were good. We danced and talked all night. I was so tired by the end! My feet were killing me too, my shoes weren't the most comfortable. The best moment of the night was when we were dancing and Party in the USA came on. I am not ashamed to say that I love that song. I had a great time, and I am very glad I went.
3/9/22
Woohoo, got my math test over with. It wasn't too bad. Only one challenging problem. I don't think I have too much to do today, so I'll draw a lot. This weekend is the antique fair. I'm looking forward to it, since we didn't go to the last one.
3/6/22
Today I got my prom dress at an antique store! It is a handmade pea green lace dress with a bow around the waist. It is from the 1950s, and it is perfect! Just formal enough, not too bold. I got some silvery-gold shoes to go with it that haven't arrived in the mail yet. Can't wait for prom! I'll be going with friends, and we might go to dinner beforehand. It'll be super fun.
3/4/22
I was supposed to take my driver's test today, but the DMV cancelled my appointment for no reason. I'm so frustrated! The DMV is always such a pain to deal with. Now I need to wait until the 29th until I can take the test again. At the very least, I have more time to practice driving.
2/22/22
Today is Twosday, the twenty-second of the second month of the twenty-second year! How cool!! Aparently it won't happen again for a very very long time.
2/20/22
I went to a vampire masquerade party last night! It was a blast. It was so cool seeing everyone's costumes. I wore my victorian style dress I made. The roleplay was also really fun. The prince, suprisingly, did not kill the king. I falsely accused the prince of murdering the king, which was incorrect. It turned out to be some random girls who killed him. Who knew.
2/14/22
It is Valentine's Day, and I am alone im my room, playing Half Life. That's okay with me. I hung out with my friends at the grocery store after school, which was a good time.
2/12/22
I got bangs! I'm very happy with how they turned out. It was about time for a change. Also, I got my booster shot. I'm super tired today and I haven't done much. Took a bath, slept for a while, chilled out. I hope I will feel better tomorrow, got lots of plans tomorrow.
2/9/22
Great, it's Wednesday. I am in math class right now (I did finish what I was assigned lol) just messing around with my website, like I have anything better to do. We have a sub all the rest of the week, which isn't spectacular, but that just means work time. After this, I have art. Today would have been Arts in Action if it wasn't cancelled. It's not like we would have been ready anyways. After that, I have English, where we are writing essays. I'm writing about women's rights in 1800s China, which is an interesting topic, but we only have a short amount of time to write. That is stressing me out. I hope that my teacher will go easy on us since this the first timed essay we have done. On Thursday, I will be getting a haircut. Bangs again! And a trim. I'm very excited, since my current hair is getting boring to me.
2/7/22
I had a math test today. Sucks that it was first period on a Monday. Although, it was pretty easy. I also made egg drop soup, which was very delicious. It was suprisingly easy to make, and it turned out great. Perhaps I should cook more.
2/2/22
Today is 2/2/22! How funny. It is always fun to see when the date is all the same. I remember when I was in elementary school. It was 10/10/10. Anyways, today I had a math quiz that I didn't know about until around 10 minutes before. At least it wasn't very hard. Other than that, it was a pretty boring day. Soon I need to sign up for my classes for next year. I'm still thinking about what I need to take. I know I will be taking English, Economics and Government, AP Art, Highlights of Calculus, and a free period. I am still deciding between Manufacturing and Physics. Manufacturing would be more fun, but I probably should take a science again. I will keep thinking.
1/26/22
Phew! Finally done with my new layout. A bit of a late update, sorry. It was a lot of work, but I am very happy with the result.
1/11/22
January is such a miserable month. No exciting holidays to look forward to, crappy weather, and its school again. I hope this month is over very soon. Other than that, my family is getting new floors in our house. That means moving everything out of the house and putting it all back together once its done. We did that over the weekend. It was quite exhausting. I watched a bunch of movies over the weekend too. Godzilla vs. King Ghidorah, and Rambo 1 and 2. I enjoyed them a lot. I am looking forward to getting back into the house once the floors are done. It will be exciting to redecorate and rearrange.
1/1/22
First blog post of the new year! I hope this year is better than the last. I wish for a happy and healthy 2022 for everyone!
12/25/21
It is finally Christmas, and I had a great day! Last night, my family came over and we had lots of fun. I ate so much food I thought I was going to pop. Everyone enjoyed opening presents. I got a new sewing machine! I am so excited about that, because my current machine doesn't work that well. Her name is Peggy Sue. I don't know why I name my sewing machines. (The old one is Deborah.) I made a new dress with it already. I also got some wireless earbuds, which are amazing. Its also so fun to see familys' reaction to opening their presents. I love Christmas, and its a shame that its over. I am declaring that tomorrow is Christmas 2.
12/23/21
I'm having a very fun Christmas break so far! I've been hanging out with friends and doing holiday activities, like seeing Christmas lights, decorating a gingerbread house, and baking cookies. I'm very excited for Christmas. Tomorrow my family is coming over and we will celebrate Christmas eve together. It will be very fun.
12/17/21
Phew, it is finally winter break! Finals are done, and I am so relieved. I haven't been able to update this blog for a while since I was so busy with studying. I magically got all As for my semester grades. Its a miracle I got an A in pre-calc!! Anyways, I got lots of fun things planned. I'm going to lunch today with my friend, and on Sunday, I will be going to an antique fair and having a friend over to decorate cookies. For Christmas eve, my grandparents, aunt, uncle, and cousins will be coming over to celebrate. Its always a good time. I feel so good now that school is over for a while and I get a break.
11/30/21
For Thanksgiving, I went on a wonderful trip with some friends. We all rented a house and stayed together. It was so much fun! We played games, listened to music, went on walks, and ate lots and lots of food. Thanksgiving food is the best thing ever!! It's the last few weeks now until finals. I just need to study a bunch, I'm not too worried about them.
11/22/21
I went to a concert last night! I saw Joji and it was so amazing! His voice in person is wonderful and I'm so glad I went! Watch videos I took at the concert here. I went with my mom and dad and we had grilled cheese for dinner. We got to the venue about 2 hours early and we got great seats. I was so sad when the concert was over, I didn't want it to end. It was an amazing experience and I'd do it again if I could.
11/15/21
I had a very fun weekend. It was suprisingly light on homework. On Friday, I made some sweater shaped christmas cookies. The cookies turned out fine, but the frosting did not. I added way too much butter and I didn't have enough powdered sugar. The cookies still taste fine, so no big deal. On Saturday, I didn't do a whole lot. I started working on a new dress. Its a early 60s coat-like dress and I'm pretty excited about it. On Sunday, I went to an antique fair. I found some cool buttons, another Furby, and a nice new dress. I only spent around 18 dollars and it was great. I now have 29 Furbies.
11/9/21
I just got done with my big math test! I think it went okay. There were a few tricky ones that I might not have gotten right, but I had no problem with the ones that were worth the bulk of the points. I think I'll get a B on this one. It feels nice to be over with this test. Now I can enjoy the rest of my week. I have this Thursday off for Veteran's Day. I really wish we could have the Friday off too. It seems pointless. If I were allowed, I probably wouldn't attend school on Friday because what is even the point. This weekend I am going to an antique fair. I'm very excited because I didn't get to go to last month's fair. Also, there is just this week and next week of school, then it is Thanksgiving break!!! I'm super excited, but also scared because that means finals are approaching. Does anyone read this? I don't know. I'm just rambling on at this point.
10/31/21
Today is halloween! I went to a flea market in the morning. Didn't find anything today. I also went to a halloween party. It honestly wasn't that fun. Everyone just sat on their phones and took pictures, so there wasn't much to do. We also played Cards Against Humanity, which I hate playing. It's so awkward and weird to play. We did watch Coraline though, which is a good movie. I wish I would have gone trick or treating. I have no halloween candy this year, which I am sad about. I probably have a limited amount of halloweens to trick or treat, so I wasted an opportunity.
10/28/21
Today was costume day at school. I wore my Velma from Scooby Doo costume. There was also a haunted house at lunch. I got a fastpass because I was wearing a costume. It was pretty fun, but not scary. I am so excited for halloween. I plan on going to a halloween party on halloween. On Saturday, I will be dogsitting again. I will not bring any candy this time so the dog won't eat it all.
10/24/21
Today I am dogsitting the sweetest, roundest dog ever. She is a very good girl. Only thing is is that while I was away for a short time, she got into my stuff and ate an entire bag of jolly ranchers! I was shocked. All that was left was a few wrappers strewn about the floor. I hope she will be okay. Also, there was quite the storm today. It hasn't rained this much in a really long time. I went on a walk to my local creek and found it absoluetly overflowing! Click here to see a video. That was crazy. I love rainy weather. It is perfect to sit inside under a blanket, with tea and a fire in the fireplace.
10/21/21
This week is spirit week! On tuesday, it was anything but a backpack day. I put all of my school things in a Cheerios box. At school, I saw coolers, strollers, wagons, barbeques, garbage cans, and a lot more. During lunch, the person with the barbeque was grilling burgers and giving them out. That was pretty weird to see. I also finished sewing another dress. I will add a picture to my sewing page very soon.
10/17/21
I am very tired. I had to work all weekend, and study in the time I had left. I work at a pumpkin patch, and I tell people where to park. It's kinda frustrating that people only listen to me 80% of the time. Also, it is astonishing how much people will spend on large vegetables for their porch. I've got a math test tomorrow, and I didn't quite have enough time to study as much as I need. Maybe it won't be so bad though.
10/14/21
It's been a busy week. I had a a math quiz this week that was easier than expected. I ended up getting 100% on it! I am very excited for tonight because there is a new season of Project Runway, my favorite show! I can't wait to watch it. Also, I am currently working on a new part of the website, so stay tuned! :)
10/9/21
Today I went to a disco party. It was fun and my friends were there. My feet were killing me afterwards from wearing heels. I'm having a very busy weekend. I have to work both days and do homework. I'm quite tired right now.
9/30/21
Getting tickets to the Joji concert was a success! The concert date is on November 21st. I'm very excited! I'll be going with my mom and dad. It'll be a very fun day.
9/29/21
I might be going to a Joji concert in November. I'm trying to buy tickets. What a stressful process. Also, I had a math quiz today. It was pretty easy and it went smoothly. Next week is the unit test, which I'm confident that I will do well.
9/28/21
Today I dropped my phone in a bowl of fruity pebbles. I'm doing fantastic. My phone's okay though.
9/19/21
Today was a busy day. I went to a festival. I entered in an art contest in the festival, and I won 1st place in pastels and 2nd in painting for my age group! That was exciting. We went on some fair rides and ate funnel cakes and corn dogs. It was a super fun day.See 4 images>>
9/18/21
I had a very fun day. I went river rafting and it was super fun! The river was super cold, but it didn't feel so bad when I jumped in. After, we had burgers by the river and that was great. I think I procrastinated a little too much this week.
9/9/21
Today, it rained! it was the weirdest thing. The thunder was so loud too. Watch the video here!
9/1/21
Today, during PE, there was a duck in the school hallway! The duck's name is aparently Doug. Watch the video I took here!
8/25/21
Sorry I've been away for so long! I've been busy with school lately. Right now, I'm working on changing my website theme. You can view it on the home page. It was about time for a change. I was getting bored. Today, I had the first math test of the new school year. I'm not totally sure it went the best. I was short on time, like I am on most tests, and there were a handfull of problems I just didn't get to. I'm thinking a low B. Oh well. I'll do better next time, since I'll know what to expect, time-wise. Writing this from art class :-p
8/14/21
Today I went to the beach for the day. It was very nice and the weather was perfect. Charli had so much fun running on the beach and making friends with the other dogs there. See pictures.
8/11/21
Today was the first day of school! It was good to see everyone again. Although the day was stressful, its good to be back. At lunch there were food trucks. I didn't get any food because the lines were crazy. Good thing I brought a lunch! So far my teachers seem nice. The class that I'm the most excited for is art class. From the sound of it, you can use whatever medium you want and choose whatever subject you want. I'm very happy I won't have to do a still life of a bowl of fruit or something. The class that I'm the least excited for is math class. It seems like this year, math will be more intense. I'm a little worried because last year with distance learning, math was going at 50% of the typical work load, and it will probably go up to 125%. Not thrilled about that. At least its really the only hard class I'm taking this year.
8/7/21
I think I might change my website theme or layout. I'm getting really bored.
8/6/21
Today was a fun day. I went to the movies for the first time in around 2 years, probably. The movie I saw with my mom and my brother was Jungle Cruise. It was a fun and exciting movie. I liked it. Later I went and saw my friend who got back from a 3 month trip. It was very nice to see them. The air quality was very horrible today. The sun is red.
8/4/21
How is it August already? That is crazy. School is starting up soon, and I'm looking forward to something different, but not at the same time. I finished sewing a dress today. See picture. I think I will wear this dress on the first day of school. It will look good with my white gogo boots.
7/27/21
Today I finished sewing a shirt I was working on. See picture. I am not totally sure about this one. I definately didn't choose the right material and the sleeves are way too big. I either will make the sleeves less huge or remove the elastic to make them into some fabulous bell sleeves. Not sure what yet. But, I do love the color combination and I am determined to, as Tim Gunn would say, make it work.
7/24/21
It may still be the morning, but I have very exciting news. I went to a garage sale this morning and found a lot of furbies! I bought a whole bag of them for 20 dollars. They may need a lot of work and a bath, but I'm happy to add them to my Furby family. See picture.
7/21/21
Today I went to go visit some family by a lake for the day. It was very beautiful there today. We went to the beach and caught crawdads. One pinched me and that was very rude. After that, we went to dinner at a nice restaurant. I got a salad and garlic bread. It was pretty good. I got some pretty pictures today, so please go check them out!
7/13/21
I went to my grandma's house yesterday and finished sewing a dress! See picture.
7/11/21
Today I went to a antique fair, and found some really cool things. We went there really early while it was still cool outside. I bought a tv, pins, and a furby! See pictures.
7/10/21
I got back from camping today and I had a really good time. It was wonderful to see the ocean and get away from the 110F heat at home. It was a nice 60F the whole time, with some breeze. My family went with another family and both of the familes took our trailers. We spent the days at the beach and came back to the campsite and ate smores at night. This morning I got up super early to see the low tide and it was exciting. I found some cool shells. I'm so glad I brought my camera, because I got some pretty good pictures. See the pictures.
7/5/21
I'm going to go camping for a few days, so I'll be gone.
7/4/21
It is currently the 4th of July, and the only thing I'm celebrating is the 1 year anniversary of adopting my dog. It's Charli's "Goobiversary." It's crazy how much she has grown in this past year. I love her very much.
7/2/21
I kind of want to post all my content on Neocities instead of Instagram. Posting here is so much less stress than on there. That app has definately done some damage to my self esteem and I'd rather not be on it anymore. Maybe I'll get rid of Instagram all together, I don't know.
7/1/21
How is it July already? Time is going by too fast, and so is summer vacation. It's weird to think that I'll be back in school in a month and a half. I'm not looking forward to that. Also, the Forth of July is almost here, and I don't want to celebrate. Call me unpatriotic or something, I don't care. This country has so many problems I'm not proud to be an American. Also not forgetting that with the forth of July comes fireworks, and it's been so incredibly hot and dry this summer that there will probably be more wildfires. Just what we need. Anyways, today I went to the dentist, which I was nervous for. It's really strange to have been wearing masks for over a year and then having someone poke a metal tool around in your mouth. I also need to floss more. Later I went to Taco Bell and they gave me 61 sauce packets??? "How many sauce packets do you want?" "Oh, just a few" 61!! I'm not mad at all, I just find this hilarious. See picture. There's burritos in there somewhere.
6/25/21
Today I went to San Francisco with my mom and my brother. We went to the Museum of Modern Art, and that was super cool. My favorite part of the museum was the Nam June Paik exhibit. I love all of the tvs used and the Tv Garden was super awesome. After that, we went to Twin Peaks to look at the view. It was so windy and foggy up there and we didn't stay for long. We then went to an antique store called Stuff. There was so much amazing stuff there, but it was shockingly expensive. After, we saw the Painted Lady houses, which was cool, but not too exciting. We then went to Japan Town and got dinner. I had udon and tempura, which was delicious. On the way home there was quite a bit of traffic, but the trip home ended up taking less time than expected. On the way home, we stopped in Valejo, CA and saw the Amazing World of Gumball house. That was so weird to see in real life. Overall, today was very fun. Pictures I took can be found in the photography tab, and here.
6/24/21
I went to my grandma's house yesterday and she was teaching me to sew. I started making this dress from a vintage sewing pattern. It is still in progress, but it isn't bad at all for being the first dress I've sewn. Here's a picture. Project Runway here I come! Tomorrow, I will be traveling to San Francisco to see the Museum of Modern Art. It will be super fun.
6/19/21
The last few days haven't been great. I had to go to urgent care on Wednesday because my mouth was swollen. I also got a covid test, which wasn't a fun experience. It felt like the doctor was stabbing my brain. I probably don't have covid, since I am vaccinated, but it doesn't hurt to check. My results aren't back. Today, I have swollen circles on my legs and my eyes are a little swollen. I don't know what's happening. I'm probably allergic to something but I don't know what.
6/14/21
Today was a pretty boring day. There's a bird's nest on the porch full of baby birds. They are very cute. See a picture here.
6/13/21
I had a very good day. I went to a antique fair and I saw a lot of cool things. If I were a millionaire, I would have bought everything there. It was so hot outside, and it didn't help that I wore a sweater. Some british lady said the sweater I was wearing today was "jolly," I thought that was funny for some reason. I bought some clothes, a calculator, and a button. I got the two holiday sweaters for very cheap. The red and white shirt came with a belt and a matching pair of pants, which is awesome. The pants are way too big for me though. Pictures are here. These pictures will also be on my collections page.
6/12/21
Today I was going to go to a nearby lake to swim with my friends, but I wasn't feeling good. That was disappointing. Also, I am working on a new website. It is about how much I hate the imperial system of measurment. Check it out! It is still very much a work in progress. Tomorrow, I will be going to an antique fair. I'm very excited and I've been waiting to go to this one for quite a while.
6/5/21
I was super exhasted today from getting my last covid vaccine dose, so I kinda did nothing all day. Anyways, here's a crab.
6/4/21
Today was a very exciting day! I got my final covid vaccine! I am thrilled and I can't wait to do things again. I really want to go rollerskating at a rink soon, and get a haircut. Also, my go-go boots arrived in the mail. They are so cool and I can't wait to wear them out. I can already tell these are gonna be a nightmare to keep looking nice. Here's a picture.
6/2/21
Today I went to my grandma's house and she started teaching me how to sew. It was fun and I made a pair of shorts! They are very comfy and have amazing pockets! Here's a picture.
5/31/21
I got back from a camping trip today! It was quite fun. My dog had the most fun, though. She chased the ball for a very long time, running a long distance. She would then sleep for a while. When we got back from the trip, she had to have a bath because her fur that was normally white was a bit brown. Also, I'm getting my final covid vaccine this week, and that is very exciting. Soon there will be a summer painting camp at school, which will be fun to do. It'll be really nice to get out of the house.
5/28/21
Finally school is over and summertime is here! I started the summer by hanging out with my friends today. That was pretty fun. And about my grades, my math grade worked out in the end. I got the very least amount of points to still have an A in the class. So it's fine I suppose. Also, I will being going camping for the next two days, so I will not be able to update my site. See you later!
5/25/21
I did my math final today. I completely ran out of time, with 10 questions (about a third of the test) left in the last 10 minutes. I probably did awful but at least it is over. Summer is here, yet I don't feel that relieved. I don't want to go back to school in the fall, and yes, I'm looking too far in the future, I know.
5/23/21
Today was another boring day of studying. I got my essay for english class back and I didn't quite get the grade I wanted. That is okay though, I'm fine with that. I went to Target and the art store today. I finally got a new sketchbook since my old one was filled. Now I don't have an excuse to not draw. I really want school to be over with already. I want to sleep and do nothing for an entire day.
5/21/21
Finals week is next week! I only have one writted final, for all my other ones were project based. I'm feeling okay, just a bit stressed. I'm trying out this new format for the blog on my website because the previous format was too much work. I am very lazy. Hopefully this one will be better. Also I can add pictures to this blog now! That's pretty nice. Hopefully I get good grades on my projects, and this bad school year will finally be over.
5/16/21
I got my first covid shot today! I'm excited for life to return to some sort of normal someday, although that is unlikely. Soon, school will be over and it will be summer time. I can't wait to play the Sims 4 and Rollercoaster Tycoon all summer.
4/23/21
My birthday was really awesome!!!! I had such a fun day. I had school and after that, I opened presents from my family. I welcomed 3 new Furbies to my Furby family! Their names are Rita, Shelly, and Isaac. I plan on taking them today to take pictures by the creek. Later, we got sushi for dinner and it was delicious. I had a really great birthday. Also, later today, I will be going to the park with a friend.
4/18/21
Yesterday, I went to the most amazing garage sale and found some great stuff. I got some beautiful fabric and hand made blankets for free. Also, cherry on top, the lady asked if I wanted a free new mattress and that's what I needed! So awesome. Also, we had the family April get together for all the birthdays. It was fun. For my birthday I got money and fabric! What an awesome day!
4/14/21
I found out that this year, due to covid and distance learning, there likely won't be regular finals!!! I am so excited about this. I'v been dreading finals for some time and this is wonderful.
4/9/21
A sewing pattern I ordered came in the mail today. Its to make some cute 60s dresses and I'm so excited! Soon my grandma will come over and help me learn to sew. This will be a great and more cost effective skill to have! Also, tomorrow I will go work at my family's property and make some money. Thats pretty great.
4/4/21
I forgot to update my blog before I left on a trip but spring break was so much fun! I went to the De Young museum in San Francisco and saw the Frida Kahlo exhibit. That was super cool. My favorite part was seeing all the dresses she wore. So pretty! After we went to the museum, we walked around the city a bit and got lunch. Then we went to the Palace of Fine Arts, which was so beautiful. I'll post some pictures I took in my photography tab of my website. Finally, we walked to the Wave Organ, which was a bit underwhelming, but still a super nice view of the ocean. My feet were so sore after all that walking and I slept like a log. The next day, we went camping at our property in the forest, which was super peaceful and nice. The weather was perfect! We sat around the fire and talked for hours. Charli had so much fun chasing the ball, and she was super tired and sore afterwards. I'm sad spring break is over, I actually have to think next week at school.
3/26/21
Its finally spring break!! Can't wait to relax for 2 days then start doing homework again. That antique fair was not a success. It was all shabby chic furniture, a white suburban mom's heaven. Not my taste though. We ended up going to an antique mall we usually go to. I bought a bag of junk jewelry for a project mom and I are gonna do. That should be fun. Out of the bag I got some jewelry I'll use the beads from to make new jewelry.
3/25/21
Spring break is so close! I will be really mad if I get any homework over the break. What's the point of even having a break if you have to do homework?? That shouldn't be allowed in my opinion. Also, tomorrow is the great junk hunt event. Although my expectations aren't terribly high, I'm still excited. Hopefully it isn't all furniture with distressed paint and chalkboard signs. Maybe I'll find a furby there to fix my broken heart caused by the scam I talked about.
3/23/21
I ordered some furbies last month and I got scammed!! I'm really sad. I had names picked out and I made space on my shelf for them and everything. Why would someone try to take advantage of people interested in something so fun and innocent? I don't understand.
3/17/21
Today I had my Spanish quiz, which wasn't nearly as bad as I thought it would be. Also today is St Patrick's Day. The leprechauns (aka my parents) haven't made the house a mess in years and I honestly miss that. I remember one year my razor scooter was in the tree in the yard and my stuffed animals were on the ceiling fan. It was always so much fun to wake up and run into the living room to see what happened this time. I guess I'm way to old for that now. Anyways, I was going to go to Starbucks but that didn't happen. This week is half way over already, good.
3/16/21
Tomorrow is St Patricks Day, which I guess is something to look forward to. Now that I think of it, I don't think I have much green to wear. Also tomorrow I might go to Starbucks and hang out with a friend. School for some people is starting tomorrow. I'm glad its not me! Hopefully school will have the option to remain distance learning until the end of the year.
3/14/21
Today was daylight savings, and that really confused me. This happens every time. What's even the point of daylight savings, anyways? At least there's more sunlight later in the evening. Also today, we went to an antique fair. This one was so amazing! It was under a highway and was absolutely huge. There was so much awesome stuff at this one. The most exciting things I saw today were definitely the clothes. So much amazing vintage clothes and not horrible prices. I found a really cool shirt and a brooch. Only two weeks left until spring break and then two and a half months until summer!!
3/13/21
Today I went to the dog park. This was a different park than the one we usually go to, but it was still fun. Charli had a great time and made some friends. Later we will have a take and bake pizza for dinner, which is exciting. Also I have a Spanish test next Wednesday. I'm a bit scared but I think I can do it. I can't wait until I never have to take this class again.
3/12/21
Not many notable things happened today. I'm going to make a funfetti cake later tonight! I love cake a lot. Also, I made another sculpture yesterday, a bird again, but this time its a pigeon. She will be pink and be holding a clay heart. This weekend, there is an antique fair in a nearby town that we will be going to. Seems like thrifting is the only thing to do these days. At least its not expensive. I want this semester to be over so bad!! I'm miserable.
3/9/21
Spring break is so close! Three weeks away! I REALLY need a break. I made a sculpture today of a bird with lots of piercings. I'm hoping I can get better at making sculptures because it seems like a cool art form. Does anyone read this? Does anyone care? I don't think so.. Who cares. This blog thing is just a stream of consciousness because I have no one to talk to about these tiny things that happen in my life.
3/6/21
Today I went out to go to the second hand clothing event, but it was moved to tomorrow! Bummer. I ended up walking around and getting lunch. I also went to a few antique stores, and got some buttons. Also I procrastinated on homework too much today. I might have a lot to do tomorrow. Oh well.
3/4/21
Today was very average. Tomorrow I have a Spanish quiz that I didn't know of until today because my Spanish teacher put the wrong date on google classroom. That makes me mad. On Saturday there is a outdoor thrift event that I hope to go to. Thrifting again! Its the only thing that fills the void these days.
2/28/21
I'm feeling less stressed today. I didn't have as much to do as I thought I did, and my painting deadline got pushed back. Today I went thrifting, and the shirt I got will be posted in the thrift finds tab on my website once it is out of the wash. I also started learning Chiquitita by Abba on the piano. Its pretty tough but I'm excited to learn.
2/25/21
I'm a bit stressed out right now. I've got a lot of school work to do but not much motivation. I might go thrifting this weekend so everything is good.
2/22/21
Today I had brunch with my grandma. We had chinese food and it was very good. I can't believe February is almost over. I'm also so thrilled about spring break. It'll be there before we know it!
2/18/21
Yesterday I went to a friend's birthday event at starbucks. That was pretty fun. I can't wait for spring break. I don't even know when that is but it will be nice. The thing I'm looking forward to this week is picking up my dry cleaning.
2/16/21
Today I got back from the trip, and its good to be home. I took a lot of good pictures. This week is a 2 day school week, and I have a big test in Spanish class. I can't wait for next school year so that I don't have to take this class anymore. I plan on working with clay and studying for Spanish class tomorrow.
2/12/21
Here's the first entry to my blog! Today, I had online school as usual. In Spanish, I had 2 quizzes that my teacher didn't tell the class about in advance. That was stressful. Tomorrow, I'm going on a trip to the ocean. I'm grateful to be going, but we are in a pandemic. Once there, I plan to take pictures of my furbies on the beach.